Functional Abilities Evaluation (FAE)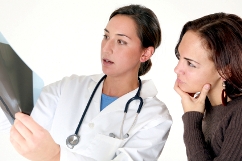 Functional abilities evaluation is an important part of the return to work process. Returning too early, or doing too much too soon, may cause symptoms to return or worsen and increases the risk of re-injury.
Main Street Health conducts in-depth FAEs.
What is functional abilities evaluation?
Functional abilities evaluation is a series of tests and observations. It checks the physical capacities of a worker and compares them to job requirements to see if the individual can safely return to work.
Functional abilities evaluation is also called functional capacity evaluation (FCE).
What is functional capacity?
Functional capacity is a person's ability to perform specific tasks. It is a combination of several physical capacities:
strength
mobility
flexibility
endurance
tolerance
What is the purpose of functional abilities evaluation?
Functional abilities evaluation is a common assessment for work-related injuries. The purpose is to ensure a safe and sustainable return to work.
By comparing the results of FAE/FCE to specific job requirements, evaluators can tell if it's safe for you to go back to work.
FAE/FCE can also:
identify risks for re-injury
indicate further treatment requirements
suggest accommodations, restrictions, or modifications for returning to work
What's involved in functional capacity evaluation?
FAE/FCE tests and re-tests all work-related functions. The testing procedures allow evaluators to assess:
work endurance
seated work tolerance
static and dynamic strength
whole body range of motion
standing and walking work tolerance
All components of work activity are analyzed, including:
sitting
walking
balancing
pushing and pulling
reaching and lifting
gripping and handling
crouching and kneeling
feeling (sensory perception)
bending forward, climbing stairs
The final assessment report may incorporate:
objective performance results
subjective responses from the individual
observations and conclusions of the evaluators
Main Street Health is dedicated to optimal rehabilitation and health. That means making sure workers go back to work only when they're ready. To make sure your return to work is safe, book your functional abilities evaluation today.