Occupational Health & Wellness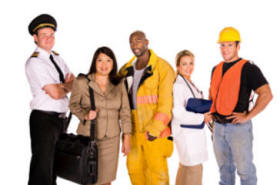 Occupational injuries don't just affect the injured worker — they impact the whole company. Productivity and morale depend on healthy, happy workers performing at their best.
The interdisciplinary team at Main Street Health provide occupational health assessments and a variety of occupational wellness programs to keep workers in top form.
What is an occupational health assessment?
An occupational health assessment examines numerous aspects of the work environment to determine and address potential dangers.
You don't have to work with hazardous materials to be in danger at work.
Common work hazards that can occur in any job include:
heavy lifting
specific postures
repeated movements
stress, anxiety, chronic tension
An occupational health assessment looks at all aspects of a job to determine risk. Such aspects include the work environment and required tasks, both physical and mental.
What are the benefits of an occupational health assessment?
An occupational health assessment protects a company's most important asset: its workers.
Specifically, occupational health assessments help to:
What is an occupational wellness program?
Occupational wellness programs are specifically designed to treat and prevent work injuries.
Main Street Health offers comprehensive, individualized wellness programs for:
professional drivers (hernia prevention)
construction workers (lift injury, fracture prevention)
first responders (back / shoulder injury and PTSD prevention)
office personnel (back pain / repetitive strain / carpal tunnel syndrome prevention )
Our wellness programs take advantage of our multidisciplinary team to incorporate a variety of strengthening, treatment, and pain management therapies.
For more information on our wellness programs or to book an occupational assessment, contact our team.