Assistive Devices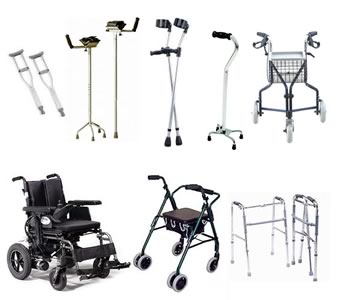 Assistive devices help you maintain independence as you heal from surgery or injury, in spite of chronic conditions, or simply as you age. They range from walking aids like canes and crutches to full mobility aids like wheelchairs.
Main Street Health offers the following assistive devices for sale or rent*:
crutches
walking sticks
wheeled walkers
wheelchairs and scooters


You may require a mobility aid as the result of:
surgery
sports injury
osteoarthritis
workplace injury
motor vehicle accident
chronic pain or other condition
Consult your Main Street Health team to determine whether and which assistive device might help you.
Benefits of Assistive Devices
Even if you have some mobility, you can still benefit from an assistive device.
Mobility aids help you:
move around more easily
remain safely and comfortably independent
reduce stress and wear on weak or injured joints / muscles
return to your normal (or at least close to normal) functioning sooner
Contact Main Street Health to purchase or rent* your assistive device today.
*Rental available in specific cases only. Contact us to discuss your needs.