Ankle Braces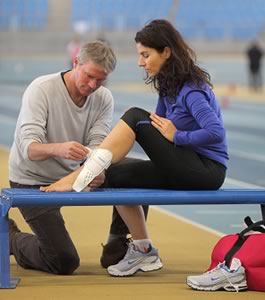 Ankle braces and supports help you maintain daily function or sports activities after injury or surgery, or in spite of ankle pain.
Main Street Health offers a wide array of ankle and foot braces, including flexible, semi-rigid, and rigid options. Our expert team will help you find the perfect type and fit.
Among our selection of ankle support products are:
ankle splints
ankle support wraps
ankle stability braces
ankle sleeves (ankle compression)
foot braces and ankle-foot orthotics (AFOs)
The best ankle brace for you will depend on your reason for bracing. You may even use different types of ankle protection for different activities or at different points in your recovery.
Common reasons for ankle support include:
ankle pain
ankle injuries
unstable ankles
ankle or foot surgery
ankle or foot fractures
foot problems (bunions)
protection against work injuries
If you have any of these conditions or think an ankle brace might increase your safety and improve performance, visit our team for a complete assessment.
In some cases, ankle braces are covered by extended health benefits.
Benefits of Ankle Support
The right ankle brace can increase your safety and comfort during sports and even daily activities by:
reducing the risk of injury or re-injury
speeding healing after injury or surgery
alleviating pain and swelling from injury or surgery
increasing stability and preventing improper movement
To get these benefits, you need a properly fitted brace designed for your particular condition and use. The team at Main Street Health will help you find the right brace and fit. Book an appointment to review the options.