Motor Vehicle Accident Injuries (MVA)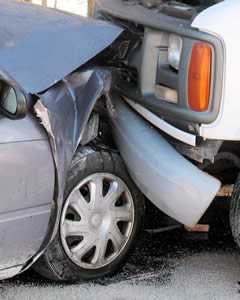 Most people are in at least one car accident. If you're lucky, it's a fender-bender. For many, though, car accidents result in serious and sometimes permanent injuries. Even seemingly minor injuries can cause long-term discomfort and limited mobility.
After any car accident, no matter how small, we recommend that you:
1) Report it to your auto insurance company
2) Call Main Street Health to book an assessment
Taking these steps will protect your rights and your health.
Some injuries, like whiplash, may not show symptoms right away, but a trained professional knows what to look for early on. Getting treated right away improves recovery and protects your rights. Get examined even if you don't feel injured.
We do the paperwork for you
Main Street Health is a full-service office. Our licensed therapists offer top-quality treatments, and our dedicated staff help with the rest. Our team works closely with YOUR team — insurance companies, personal injury lawyers and MVA specialists. We will complete the paperwork to help with your car accident claim, and we can even provide you with names of lawyers if you need one.
Main Street Health is also a Quality Provider with several insurance companies, making the process that much easier. If your insurance company is set up with us, they may approve your treatments faster and reimburse us directly. Depending on your coverage, you could pay nothing out of pocket. All you have to worry about is getting better!
We specialize in car accident injury treatment
Our professional therapists recognize common car accident injuries and know how to treat them. Whether it's massage therapy for whiplash injuries, concussion therapy with a physiotherapist, or chiropractic treatment for back and neck injuries, you'll find it here.
With a team of therapists offering several therapies in a single location, Main Street Health is your "one-stop shop" for motor vehicle accident injury rehabilitation.
Motor Vehicle Accident (MVA) Recovery Program
The motor vehicle accident (MVA) recovery program is a customized course of treatment for car accident injuries. The type and length of treatment depends entirely on your specific needs. The goal of the program is get you back to your previous level of functioning.
The first step in any MVA recovery program is assessment. Get examined as soon as possible after a car accident because:
1) You may be injured and not know or feel it.
2) You may be injured even if your car isn't damaged.
3) Soft tissue injuries don't show up on x-rays and may not show signs for days.
4) The majority of soft tissue injuries occur at speeds under 25 kilometers per hour.
5) Untreated soft tissue injuries may cause mobility loss, chronic pain, and re-injury.
6) Immediate treatment improves recovery and helps protect your legal rights.
Most auto accident injury treatment is covered by your auto insurance or extended health coverage . With direct billing, you may not have to pay anything upfront — not even a deductible — so there's no reason to delay getting checked by a professional.
Book your complete car accident injury assessment immediately.
Assistive Devices
If your auto accident injury has limited your mobility, Main Street Health offers assistive devices to get you moving again quickly.
Our product range includes:
full mobility aids ( wheelchairs, canes)
support devices (braces, wraps)
pain relievers (Biofreeze, TENS)
Whatever you need to get back to your best health possible , you'll find it at Main Street Health.